There are ample parking options nearby. However, since we're in the heart of downtown, they'll probably run around $10-$25 for the full day. The hotel has provided a wonderful resource to help you make decisions:
Important: Most of you probably won't stay at the venue but at some of the cheaper hotels west or with the college students hosting teams to the east. If you stay to the west, remember that the venue sits at the intersection of three rivers, so access is going to be by bridge or tunnel. On good days, this should mean a quick 10-minute commute to the venue regardless of what route you take. If accidents occur, certain tunnels or bridges may slow to a crawl. Check Google maps 30 minutes before you leave and make sure your planned route is going to be the right one to take.
You should fly into PIT – Pittsburgh International Airport. From there, you can grab a bus (28X) for $2.75 that will take you directly to the hotel. Alternatively, Uber, Lyft, etc. can get you there for around $35, or $55 for XL vehicle.
At this time, there are no plans for shuttle service to the venue. If your team needs a bus or shuttle due to its size, we would be happy to help you find a vendor to work with. Just let us know at ncdc@usadance.org
Technically yes, you can arrive by boat. The hotel is at the intersection of the Ohio, Allegheny, and Monongahela River.  There are a few marinas within a mile walking of the hotel, but honestly, its probably less hassle to drive or take a plane. You do you, though!
The local Pittsburgh colleges have graciously agreed to host teams. Space will be limited, so contact us at ncdc@usadance.org as soon as you confirm your plans to attend with how many spaces you think you'll need and if you are willing to have only part of your team hosted. If the teams have enough space to host you, we'll connect you with one of the teams.
A frequently overlooked option by most teams is the hotel of the venue itself. It is a wonderful feeling to get an extra hour of sleep because you don't have to travel 30 minutes each way. It's also nice to get to shower or nap during the day in the comfort of your own room. The venue costs $159 (plus taxes) per night with a room deal. Rollaway beds cost an additional $20 per night, so the total cost can be $35 (plus taxes) per person. You can check out the details for the room block and see if it would be a fit. Staying at the venue supports the event and keeps it so we can keep offering what we do, so if it's a 'close call', we hope you'll give this a look!
If you are looking for something cheap, a google search for hotels will yield plenty of options within close distance of the venue. You will need to zoom out the search, but you can pick the options that best suit your needs. Don't forget to select any amenities important to you, such as free parking or free breakfast.
What to Do When You Arrive
You should check in Friday night if you can. We expect to start bright and early on Saturday. If you want a full rundown of check-in, check out the information on the USA Dance National Ballroom DanceSport Championships' Check-In Process page!
Otherwise, check-in will open at least 60 minutes before the first heats on Saturday morning.
This year we're pleased to announce the addition of a social dance on Friday evening! This will be for around 2 hours between the daytime and evening session. Afterwards, you can join us for the night show, which will feature fabulous open level dancers from around the country. Your entry to the night show is free with your competitor pass.
During the Day - At the Competition
Have fun competing! As a friendly reminder, you should be prepared to be On Deck at least 30 minutes before your heat starts.
Seminars will be available at times many of you are not dancing. There will be at least 8 of them. Subjects and lecturers are TBD – we'll announce them as soon as possible!
Don't forget to hydrate and eat food. There is no lack of restaurant options within walking distance of the hotel at every price range. Most importantly, there are several excellent ice cream vendors! Feel free to order it as delivery or just go walk outside to get it. There is also a restaurant inside the hotel, but it may be a little out of your price range.
When you aren't dancing, you are welcome (read: encouraged) to watch and cheer on the other dancers. Pro tip: when you cheer for Senior dancers, about 90% of them remember you cheering and remember to cheer for you specifically.
Team Matches & Night show – The team match will be during Saturday evening, as is tradition. If you compete in the team match, your admission to the Saturday evening show is free! Hop in, watch the awesome dancing, have a blast dancing yourself.
Things to Do Besides Compete
The hotel is ideally located – it's walking distance to the Pittsburgh Light Rail station, and right across the street from the picturesque 36 acre Point State Park where the Three Rivers converge.
National Aviary – slightly more than one mile away by foot, this bird zoo features over 500+ birds from 150+ species – many of them threatened or endangered in the wild. For those of you looking for something interesting, they offer the opportunity to meet an African Penguin!
Carnegie Museum of Art – this was the first museum in the United States with a primary focus on contemporary art. This is accessible by public transportation from the venue (approx. 30 minutes).
Phipps Conservatory and Botanical Gardens – This takes 40 minutes to reach by public transportation from the venue, and has an excellent collection of orchids and other gardens.
Carnegie Museum of Natural History – DINOSAURS! The birds of the past!  This is accessible by public transportation from the venue (approx. 30 minutes).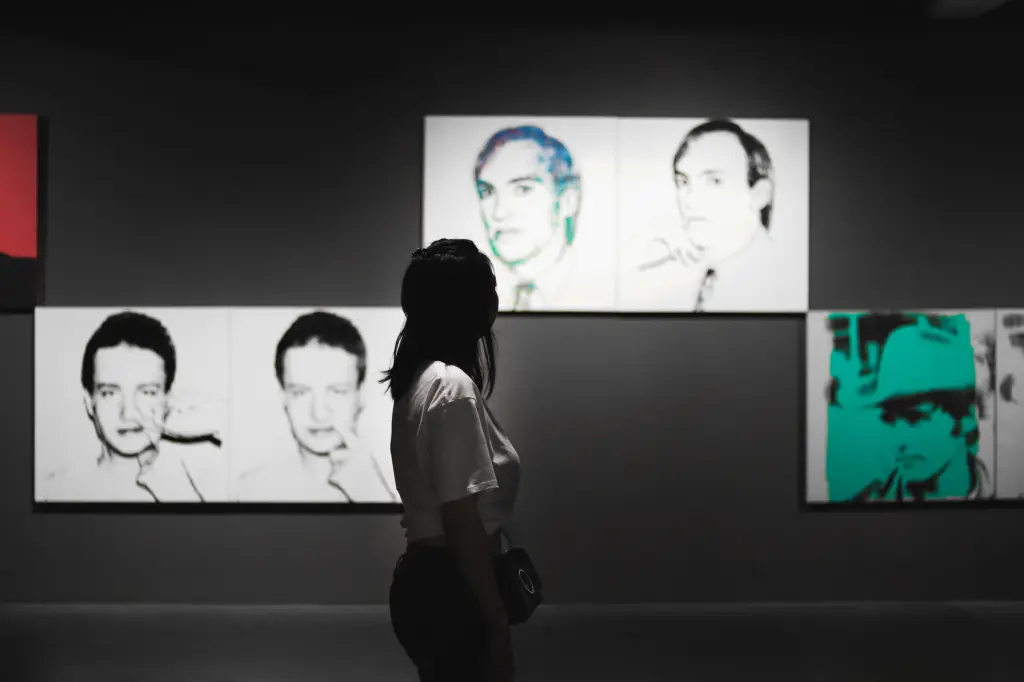 Andy Warhol Museum – less than one mile away by foot, this museum is the largest single-artist museum in North America.
Point State Park – right across the street, enjoy a walk and the scenery. Yes, you are allowed to see sunshine at a competition – we promise!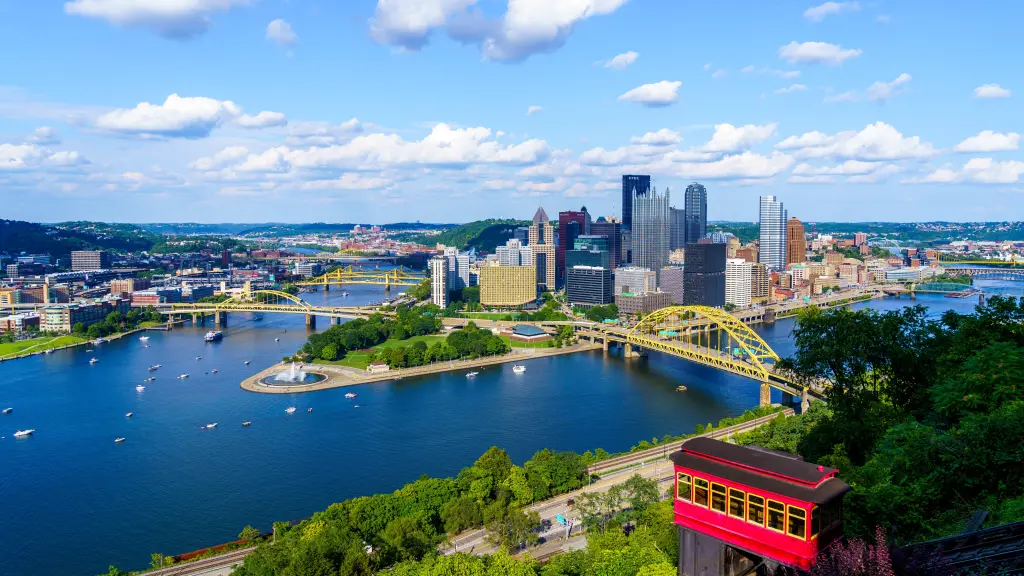 Duquesne Incline – take a trolley up Mount Washington for a fun view of the skyline!
….Yes, there is a nightlife in Pittsburgh. You're on your own for that one though.